Water Damage Restoration in Rialto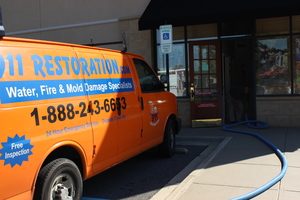 Water damage emergencies can be a very trying time for property owners. The uncertainty of who to call or what to do next can be overwhelming. That's why it's important to call experts you can trust. 911 Restoration of Rialto is here for all of your flood cleanup needs.

The experts are familiar with all kinds of water remediation, so no matter the circumstances, they can handle it. They go the extra mile to ensure that all of your needs are met in any flood damage repair. Not only will the property be clean and dry, but it will be treated with our signature Fresh Start attitude.

If you need water remediation techs with a positive attitude, call 911 Restoration of Rialto today. Your property will be clean and dry in no time, and you will be left feeling optimistic about the future.

Dependable Water Remediation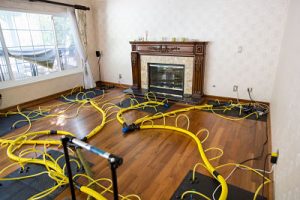 When dealing with a water damage emergency, the most important thing is to have trained technicians on hand that you can count in any situation. 911 Restoration of Rialto goes above and beyond to ensure that all of your flood cleanup needs are taken care of. The techs are trained to handle any kind of remediation after burst pipes on the property and more.

Living in Highland, property owners are used to relatively warm temperatures year-round. However, winter storms such as intense rains can easily lead to flooding on the property. That's why it's so important to have regular inspections to ensure that everything is in working order.

The staff is available around the clock, so when you need us, we're there. The water remediation techs respond to all calls within 45 minutes, so there will be no long waiting times for such an important manner.
The trust of our customers is of the utmost importance to the staff, and they take the extra care to consider the emotional needs of the customer as well. You can rest assured knowing that your flood cleanup is in the hands of a trained staff that truly understands your needs.
The techs use up-to-date technology to ensure that all aspects of the property are back to working order. The carpet will be dried promptly and all undamaged belongings will be packed up in boxes so they will stay safe.
The technicians are IICRC certified, so you will be in the best hands for your flood cleanup possible. When you want the best water remediation services, call 911 Restoration of Rialto today.

Timely Mold Cleanup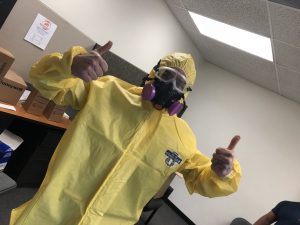 Not only can you count on the technicians for any water extraction, they can take care of any mold removal needs as well. The staff conducts a complete mold inspection after any water damage restoration, so any excess fungus will be removed in a prompt manner.
Leaving black spores on the property can be incredibly hazardous to your health. It can mimic symptoms such as asthma and allergies, and can cause headaches as well. These symptoms may seem minor to begin with, but can be unbearable if left untreated.
That's why you want to call the technicians in Loma Linda to take care of any black mold removal as swiftly as possible. The techs will utilize infrared cameras to ensure that there is no hidden mold in any areas of the property, such as crawl spaces. As soon as you experience the first symptom of hiding mold, such as waking up with dizziness, it's important to take care of it as quickly as possible so it doesn't worsen.
Other than leaving black mold unattended, the last thing you want to do is attempt an extraction on your own. Not only could it be incredibly hazardous to your health, you could end up missing fungus that could continue to grow and fester on the property.
If cost is an issue, the technicians work with you every step of the way. The staff works with most insurance companies, and will work with you to come up with the best plan for the mold removal.
When you want water damage restoration experts that care about your needs, call 911 Restoration of Rialto. The techs take care of each and every water extraction, whether it was caused by a burst pipe or natural causes. The staff understands your needs and works with you to ensure that you remain comfortable the entire way.
For the most comprehensive water removal and mold cleanup, call 911 Restoration of Rialto today. Your property will be clean and dry, and you will be given a Fresh Start in no time. Call today for immediate assistance.

Servicing the cities of Colton, Highland, Loma Linda, Redlands, San Bernardino, Yucaipa, and surrounding areas.