Commercial Water Damage Restoration in The Inland Empire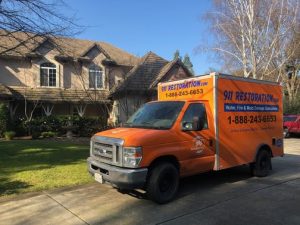 Owning a commercial property comes with its own set of difficulties, especially if you own a large warehouse or a multi-unit building that has recently become flooded with water.
If you don't live on the property, these spaces can become water damaged or infested with mold without you knowing right away, which can lead to a greater degree of damage.
Through all of our experience we know that best way to deal with flood and leak issues is to act fast, which is why we guarantee to arrive within 45 minutes  of receiving your call for assistance.
911 Restoration Inland Empire has spent many years working with IICRC certified technicians remediating damage in commercial properties, making us some of the most well-trained repair workers in the industry. We offer services that include:
Emergency flood cleanup
Removal of mold growing in walls
Black mold cleanup
Fire damage restoration
Water damage cleanup
If you are dealing with a non-urgent situation, such as the discovery of a mold infestation or the aftermath of a fire inland empire, we will schedule an appointment to get you a free visual property inspection.
We are available 24/7/365, so call our commercial property damage technicians in Inland Empire when you need assistance in your hotel or restaurant space and we will prove to you that we are the best water damage company in the Inland Empire.
Eliminate Mold From Your Building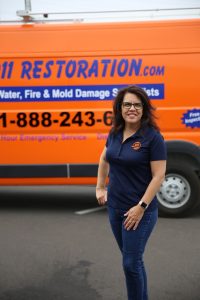 If you own a commercial property then there is a heightened concern for the health issues that mold exposure has on the people who are frequently in the building, such as tenants, building managers, custodians and maintenance staff.
Inhaling mold spores has a major effect on your health, depending on the type of mold, the extent of the infestation and how long you have been exposed to the substance.
The most common symptoms that one may exhibit include sneezing, coughing, skin irritation, headaches, dizziness, wheezing and other respiratory issues. The best way to prevent these health issues is by removing the mold removal riverside ca as soon as possible after it has been discovered on the property.
Mold can grow practically anywhere and it eats organic substances commonly found in commercial properties, such as wood, insulation, paper, and carpet. If water damage happens to occur in your building, then mold can flourish quite easily.
If you want to control your mold problem, then it is necessary to also address any moisture issues inside of your commercial property. This includes controlling the humidity levels, keeping the area properly ventilated, repairing leaks as soon as they are discovered and cleaning up even the slightest bit of water damage riverside ca immediately.
911 Restoration Inland Empire offers comprehensive services that deal with both mold and water damage as soon as we get on the scene, so call us right away.
Emergency Flood Cleanup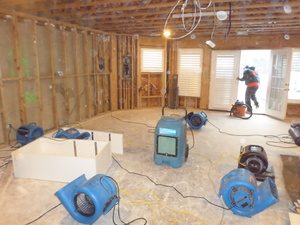 Along with mold issues, commercial properties are also prone to experiencing flooding, especially if you own an apartment complex, hotel or restaurant space where water is constantly being used.
Flood situations require immediate attention due to their ability to cause structural damage, destroy possessions and furniture, and create mold infestations.
Sometimes hundreds of gallons of water will inundate a commercial space due to the explosion of a water heater, a pipe burst, a washing machine malfunction or some other internal means. You aren't going to want to wait for a professional to arrive on the scene to stop the flooding, so knowing how to turn the main water valve off is key to limiting the amount of damage.
To remove a large amount of floodwater it is necessary to implement powerful sump pumps and wet vacs. Once all of the water is extracted there will still be lingering moisture, so we will use dehumidifiers, air movers, purifiers and scrubbers to remove every trace of water.
Making the environment as dry as possible will help prevent mold from growing, as well as rot and rust from setting in. Our commercial property damage restoration pros in Inland Empire want to give your business the fresh start it needs after it has been affected by water or mold, so give us a call today!
Serving the communities of Colton, Highland, Redlands, San Bernardino, Rialto and surrounding areas.