Disaster Restoration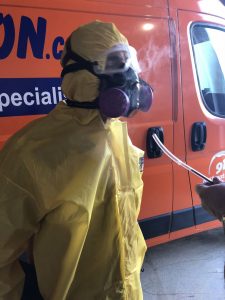 Disasters can be unpredictable and if you haven't prepared ahead of time they can cause a lot of damage to your property which will lead to the need for disaster restoration.
Having a company you can trust to have your back after disaster strikes is key to a successful recovery and 911 Restoration wants to be the company that you trust to take care of you.
Through all of our years of experience we have come to understand that acting quickly is the best way to handle disasters, especially if water damage riverside ca is involved. In order to best serve you we offer benefits that include:
24/7/365 availability
Same day services
45-minute arrival time
Free visual property inspections
IICRC certified repair workers
There are many different types of disasters that may affect your home or business, but earthquakes are the one natural disaster that property owners need to really be on the lookout for living in Inland Empire.
We want you to be as safe as possible in the face of an earthquake or any other disaster that may affect your commercial water cleanup or residential property. So, call our disaster restoration experts in Inland Empire today and we will assist you with whatever remediation services you may need.
Earthquakes Can Cause Extensive Property Damage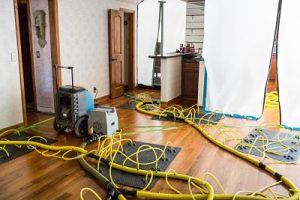 Living in southern California carries the risk of experiencing earthquakes from time to time. Even though it has been a while since the area has been hit by "a big one," smaller earthquakes are capable of creating significant damage to your property.
If your home or business is rocked by an earthquake the damage that takes place can vary from purely aesthetic to unlivable.
A quake can cause the structure to sink into the earth, crack the walls and ceiling, jam doors and windows and cause large items inside the property, such as bookcases and amours, to fall over and cause interior damages.
The amount of damage an earthquake can create in your property depends on where the epicenter of the quake is located, its magnitude, duration, how sturdy your home or building was built and the condition of the ground your property was built upon.
Obviously, the bigger the earthquake is and the closer your property is to the epicenter, the more damage will be done to your home. Shallow earthquakes cause more intense vibrations, which can be even more detrimental.
If the earthquake causes the ground to collapse under your home or business it can spread along the entire length of the property and compromise the structural integrity of your building.
The intense shaking may also expose liquefaction, which is when water-logged parts of the earth get knocked loose and begin coming up through the ground. This can create further damage and create an unsafe foundation for your property.
We want to keep you as safe as possible after an earthquake has occurred, so call us today and we will provide you with a free visual property inspection.
Be Prepared The Next Time An Earthquake Disaster Hits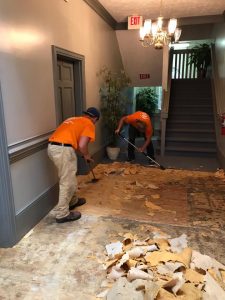 Even though it is impossible to completely prep your property from the effects of a large seismic disaster, there are measures you can take to reduce the property damage and increase your safety.
Since earthquakes are unpredictable and occur without warning, it is important to begin taking steps to protect yourself now.
To make your home or business safer it is wise to have the property inspected to determine if the structure has weaknesses that may be exposed during an earthquake. This may be the case if the walls in your crawlspace are weak or the masonry walls are not reinforced.
You should walk through the household or building and take note of any objects that may fall or break during a quake. Not only can this cause internal property damage, but it can pose a safety risk to anyone inside.
Secure large objects like water heaters, bookcases, heavy mirrors or pieces of art from easily falling by implementing nylon straps, hooks or other fasteners that seem fit for the object. When dealing with gas appliances make sure they are installed with flexible connectors.
If you have any questions about how to secure your home before an earthquake you can call the disaster restoration unit in Inland Empire and we will assist you with any advice you may need.
Serving the communities of Colton, Highland, Redlands, San Bernardino, Rialto and surrounding areas.