Service Areas
At 911 Restoration of Inland Empire, we prioritize fast and reliable service to restore your property from water damage with the utmost care and attention. Our restoration team is available 24/7 and equipped with the latest tools and techniques to quickly assess and restore every corner of your home to its original condition. No matter the complexity of the situation, we put in our all to eliminate standing water, dry out affected areas, and fix any damage caused by water. Trust us to deliver exceptional results with speed and efficiency!
Flooding or Water Damage? Call Us Today (909) 343-5464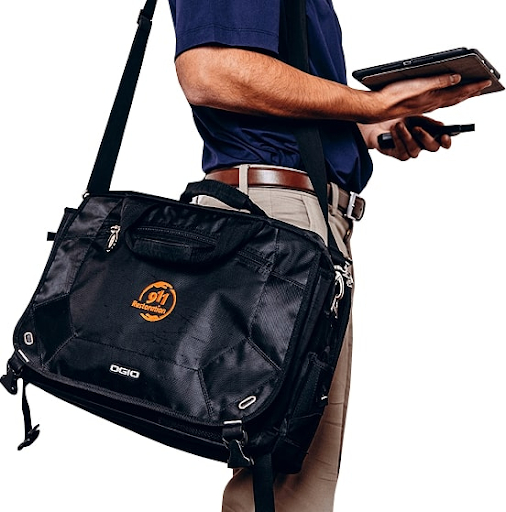 24/7 Availability for Swift Water Removal Services
We know how overwhelming it can be when unexpected water damage strikes your Inland Empire home or business, especially during odd hours. That's why we offer lightning-fast, round-the-clock emergency water damage restoration services, 365 days a year. Our empathetic team prioritizes clear communication with you throughout the entire process, so you can have peace of mind knowing that we're taking care of everything with urgency and efficiency.
Fast Response Time – Immediate Action for Water Emergencies
When water damage affects your Inland Empire home or business, open communication is crucial. That's why at 911 Restoration of Inland Empire, we prioritize excellent communication with our clients. Our strategically located offices allow us to respond promptly to water disasters of any size. We recognize that time is of the essence to prevent further damage and mold growth, so our emergency services are available right away. You can rely on us for swift and dependable assistance, with a commitment to keeping you informed every step of the way.
IICRC-Certified Restoration Professionals at Your Service
Don't entrust your water damage restoration to just anyone! Our company takes pride in our certified expertise in the field. With extensive experience and advanced training, we possess the knowledge and skills required to effectively dry and restore your property with speed and precision.
Our team uses only the most up-to-date scientific drying methods, and we provide thorough documentation to validate that the job is done right. When it comes to water damage, don't settle for less than certified excellence. Check out our training and certificates to see why we're the best in the business.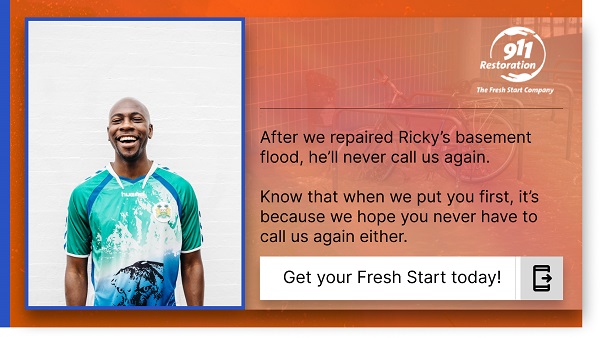 Locally-Owned Restoration Franchise Company
At 911 Restoration of Inland Empire, we are proud to be a locally owned and operated franchise business with a national network of locations. 
We are proud to serve our local communities:
And the surrounding Inland Empire areas!
Our Step-by-Step Water Damage Restoration Process
Water damage can result from numerous sources, and each instance is distinct, necessitating a tailored approach to restoration. Nonetheless, the general procedure for dealing with water damage is unchanging and follows a defined sequence of steps to secure a comprehensive and thorough resolution, regardless of the origin.
1.  First Contact in Emergency Situations
To initiate the damage restoration process, all you have to do is call us! Our friendly and knowledgeable staff will be available from the moment you reach out, to guide you through every step of the way. We might inquire about some details to gain a deeper comprehension of your situation and determine the resources needed to provide you with a Fresh Start!
2. Preliminary Damage Inspection and Evaluation
Conducting a comprehensive evaluation of your property's water damage is a vital step in creating an effective restoration plan. Through meticulous scrutiny of the type and extent of damage, we can determine the optimal course of action. This pivotal process enables us to devise a personalized plan that tackles all aspects of the damage, leading to a successful restoration.
3. Water Extraction/ Water Cleanup And Removal
We understand the urgency of minimizing damage and preventing mold growth, and that's why we commence the water removal process as soon as possible. With our high-powered pumps and vacuums, we can extract hundreds or even thousands of gallons of water in a single go, making significant headway in restoring your property. You can rely on us to take immediate and decisive action to restore your home or business to its pre-loss condition.
4. Removal of Moisture and Humidity
After extracting the bulk of the water, we shift our attention to eliminating any hard-to-reach water using specialized equipment. Our team employs advanced, non-invasive scientific drying methods to extract any remaining moisture from your property. With the use of air movers and dehumidifiers, we ensure that all water is thoroughly eradicated, leaving your property dry and free from any lingering damage.
5. Sanitizing And Cleaning
At 911 Restoration of Inland Empire, we take pride in exceeding expectations to restore your property to its pre-loss condition. This involves comprehensive cleaning, repairing, and disinfecting of all affected items and structures that can be restored after water damage.
We employ an array of cutting-edge techniques to clean contents, in addition to specialized industrial air scrubbers and fogging equipment to eliminate any persistent odors. You can have faith in our ability to not only leave your property dry but also immaculately clean and smelling fresh.
6. Final Steps In Restoration
Our methodical and efficient approach to water damage emergencies guarantees a comprehensive response that mitigates damage and restores the affected area to its pre-loss state. While the strategy may differ based on the specific details of each case, the objective remains consistent: to safeguard and renovate your damaged property and deliver you a Fresh Start that you can rely on.
Efficient Communication in Times of Water Damage Crisis
911 Restoration of Inland Empire is characterized by their exceptional communication, a vital element of their water damage restoration services. The company acknowledges that transparent and constant communication is indispensable to guaranteeing a smooth and worry-free experience for their clients. Consequently, their team of experts are well-versed in keeping clients updated every step of the way, from the emergency call all the way to the final stages of repair and restoration.
Our IICRC-certified technicians are available around the clock to address any questions or concerns that clients may have. We understand that water damage restoration can be a stressful and overwhelming experience, and we strive to provide regular updates and reassurance throughout the process. By maintaining clear and consistent communication, we'll ensure that you feel fully supported and satisfied with the outcome of your water damage situation.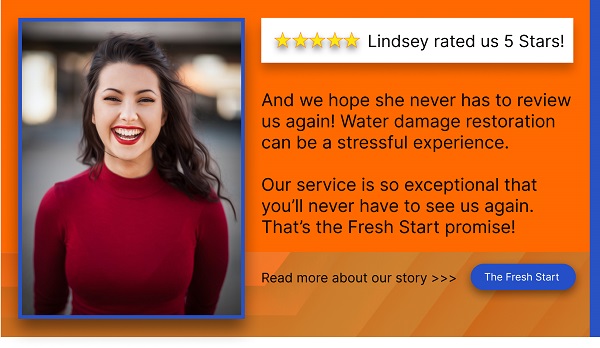 Dependable Water Damage Restoration Services for You
At 911 Restoration of Inland Empire, we understand that a water emergency can be a distressing experience for homeowners. Therefore, we prioritize a swift response with the right equipment and trained professionals to ensure that your property is restored to its pre-damaged condition. You can have confidence in us to make your property like new again.
If you have any questions or concerns, please do not hesitate to contact us at (909) 343-5464. Our team is here to assist and support you through the entire water damage restoration process, so you can rest easy knowing that everything is under control. Get in touch with us today, and we'll ensure that your property is restored to its pre-loss condition as if nothing ever happened.
At 911 Restoration of Inland Empire, our customers' feedback is a testament to the high level of service we provide. We are proud of our numerous positive Google customer reviews, which reflect the hard work and dedication of our team in delivering top-notch water damage restoration services. 
Our dedication to excellence is evident in every task we undertake, and we take immense pride in delivering the best possible outcome for every water damage situation.