Water Damage and Mold Removal in Colton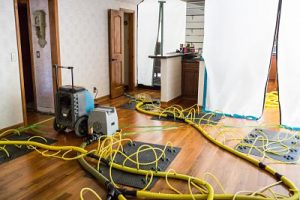 Are you dealing with a flooded basement, a sewage backup, or a pipe burst emergency in Colton? If so, you can get immediate help from water damage restoration professionals in Colton by calling 911 Restoration of the Inland Empire.
Get the help you need from a crew of experienced flood cleanup techs in Colton by calling us 24/7/365. Our crews can reach your property within 45 minutes of an emergency call to begin:
Extracting Water from Your Property

Making Sure Your Home or Business is Completely Dehumidified

Repairing Any Damage Done by Rising Water Levels
We can also help you handle mold removal after a water damage event in Colton. Mold remediation should start as soon as you notice mold growth in your home or business. Let us offer you a mold inspection in Colton today. You can rely on us to take care of mold decontamination, odor removal, and total property restoration so you can get a Fresh Start.
You Can Get Professional Help with Mold Removal in Colton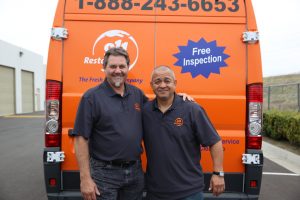 Water damage caused by pipe bursts, sewage backups, or heavy rains can bring unwanted moisture into your home or business in Colton. This moisture can allow mold to spread throughout your property. Some forms of mold are toxic and can endanger your health, so it is very important that you focus on mold decontamination in Colton.
911 Restoration of the Inland Empire handles mold remediation in Colton as part of the water damage restoration process. Let us handle a mold inspection after you experience a flooded basement in Colton. We can plan out the mold decontamination services you need now.
Taking care of mold remediation quickly can prevent mold from spreading further in your property. Our property restoration techs are licensed, bonded, and ensured to handle damage caused by excess water and mold.
Let us give you back your peace of mind after you experience a water damage event in Colton. We can handle flood cleanup, pipe burst emergencies, and mold removal in Colton today.
Return Your Property to Perfect Condition with Water Damage Restoration
Water damage emergencies happen. Heavy rains and floods can force water into your home or business. You may also experience water damage following a pipe burst in Colton. 911 Restoration of the Inland Empire has the equipment to handle any kind of water damage you experience, including a flooded basement in Colton.
Our IICRC certified water damage restoration techs are trained to repair commercial and residential properties. Flood cleanup in Colton can begin with same day service. Crews can bring in professional grade water pumps, air blowers, fans, and more to extract water from your property.
You can also count on us to perform a mold inspection if you suspect you have a fungal infestation. Mold removal in Colton can begin right away. Our Colton mold remediation techs can handle mold cleanup, mold decontamination, and odor removal to return your property to better-than-new condition.
Getting the professional help you need – starting with a water damage and mold inspection – can ensure that your property is restored properly the first time. Let us take charge of your Colton water damage restoration needs today. We can even handle flood cleanup if you are dealing with a flooded basement or crawlspace.
Servicing the cities of Colton, Highland, Loma Linda, Redlands, San Bernardino, Yucaipa, Rialto… and surrounding areas.