Sump Pump Maintenance Tips – How To Avoid Water Damage?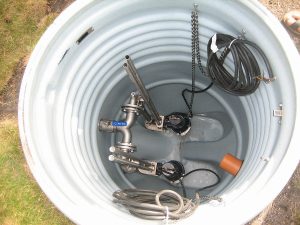 A sump pump is an essential part of your home – It helps prevent mold growth and keeps your basement dry when flooding occurs. It is crucial in protecting your home's foundation. If you don't have a stable pump in those months where it is most needed – it will be a disaster for you.
Due to the changes in the weather, It is now highly unpredictable to tell when flooding might occur. It gives you more reason to make sure your sump pump is all set to be used at all times.
It can be extremely expensive to get your sump pump repaired, so you must perform tests once in a while to check if it needs maintenance. 911 Restoration is readily available for you 24/7. Our experts offer the best water damage repair near you.
Here are five tips to help avoid water damage by confirming your sump pump is good for use:
Get To Know Your Sump Pump
You must get familiar with your sump pump to know how well or poorly it is performing. Once you do this, you will get familiar with the unit and know your sump pump's strengths and weak points.
You should know the brand model and unit number of your sump pump. It will make it easier for you to get replacement parts when need be. In addition, know-how old or new it is. Sump pumps last many years – the highest being ten. But the older they get, the more repair issues they have.
A clear idea of your sump will help you deal with any kinds of problems that come your way.
Monthly Checkups
If you have had the sump pump for a month now, you should do a maintenance check just to see how it works.
Learn how to use it – you first connect the unit to a power source and then put water into the sump pit. Switch it on and see how the sump pump runs and whether it is making any sounds.
If everything is good, you'll know how to operate it. If there is something wrong with it, call your plumber to have a look.
Potential Issues
All machines being used at your home have issues with time with different indications. Here are some common indications of how to spot issues in your sump pump.
Noises – If your sum pump makes odd noises, there might be a high chance that the machine has a fault. It might indicate that a part of the machine needs to be replaced.
Motor – If the motor is vibrating excessively, know that something is wrong, it is most probably that the impeller is distorted.
Oil leak – A common issue but a serious one that indicates that the sump pump needs to be replaced.
Continuous on & off – If the pump is switching on and off repeatedly, know that it has internal wiring issues that an expert can only fix.
Keep It Clean
When you keep the sump pump clean, it helps to increase efficiency and allows it to have a longer lifespan. Make sure the sump kit is deep cleaned monthly – you can do this by switching the sump pump off entirely or making sure that nobody in the house uses a machine that will drain the water into the sump pump.
Wash the pump with a garden hose so that the pressure on the pump allows any dirt or excess debris to come off – you can even use a knife to remove layered substances on the pump. Make sure the sump pit is dry.
You can use a vacuum to dry it out and then reattach it and make sure everything is attached well and dry for use. Plug it back into the water source and see how it works.
Cover It Up
It is important to cover up your sump pump to avoid any dirt from entering into it. There are layers of debris collected into the sump pump because people don't cover it properly and leave it open.
Get a good fit cover that fits it perfectly but does allow holes for any pipes and drainage areas.
Keep A Check On The Exit Pipe
The problem is usually not with the sump pump – it is the outlet pipe. Ensure that it is directed away from your home and check on any clogs or buildups that might stop the water flow.
If the water is not flowing smoothly, your pump might need repair. Other times the pipes could be damaged and might need repairing.
Connect A Battery Reserve
There are high chances of power outages when there is heavy flooding. In those cases, it is advised to install a battery backup. It will help the sump pump function even in the most severe of floods making your life easier. Without the sump pump, you might not be able to get your house cleaned for a while, creating molds in your home.
Contact 911 Restoration for flooded basements, leaking pipes, and wet ceilings. Our team of experts will help you with all kinds of commercial restoration needs.