The Long-Term Cost of Fire & Smoke Damage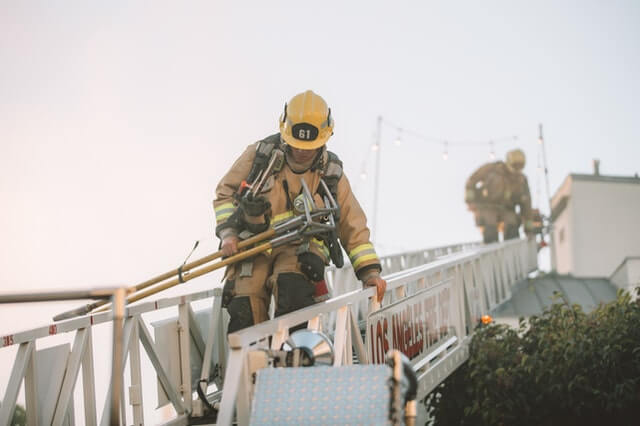 Dealing with the aftermath of a fire is extremely difficult. Not only is it mentally and emotionally traumatic, but it can quickly shoot up the financial cost if you don't seek fire damage restoration services immediately. So, once the firefighters are gone, call an experienced team of restoration experts. Get in touch with 911 Restoration of Inland Empire to get professional and step-by-step assistance to restore your property to its pre-damaged state.
Remember that quick action can make all the difference sparing you from the long-term cost of fire and smoke damage. Read on to find out how you could expose yourself to costly expenses if you delay in seeking professional help.
What is the long-term cost of fire and smoke damage?
Let us take a deeper dive to understand the long-term and costly damages caused by fire and smoke:
In general, the repair cost property owners usually incur after a fire event is usually around $2,867 to $34,037. However, this cost can soar if you don't seek help fast. Here's how:
Cosmetic and Structural Damages
A fire can cause cosmetic and structural damages. Though concrete structures are highly resistant to fire, prolonged fire conditions can result in signs of distress like spalling and cracking of the surface. Moreover, above 300 degrees, concrete begins to lose its compressive strength, which significantly affects the structural performance, resulting in cracks. When the structural integrity of your property is compromised, it can become perilous to live in that space. The situation may worsen if you delay restoration work resulting in a higher repair cost.
In such a situation, it becomes crucial to work with an experienced and IICRC-certified property restoration team that can perform a comprehensive assessment and evaluation of the fire-damaged structure. The evaluation results will dictate the extent and type of repairs needed and determine if the structure is safe for use and entry.
Smoke Erodes and Damages Materials and Furniture
Failure to act fast means that your property will remain exposed to soot and smoke particles. Most people don't know that soot is both greasy and toxic. Hence, when soot and smoke settle on upholstery, carpets, flooring, and furniture, it can make them highly unpleasant to touch and make it hard to salvage. Moreover, the particles of soot and smoke can badly damage porous materials such as clothing wood and even erode the metal. It can also adversely affect the wiring, pipes, and small gaps in your walls. The cost may continue to rise if you don't seek immediate relief.
It's Health-Damaging
Apart from the costly repairs, the hospitalization cost is another cost that you may incur in the long run because of lingering soot and smoke in your property. Soot is toxic. Breathing soot particles can lead to health complications such as:
It can affect the respiratory system, thereby making it extremely difficult for you and your family members to breathe. Your lungs and sinuses may suffer. Soot can cause sleepiness, nausea and coughing. Other health effects include brain damage, skin allergies, and rashes. The increased amount of carbon monoxide in the lungs can also lower the oxygen circulation in the body and lead to carbon monoxide poisoning, which can be fatal.
Though smoke damage may not seem obvious to many people, it can be life-threatening. Therefore, don't wait to act. Prioritize your life and health safety by contacting experts in fire damage restoration. Let us help in your time of need.
How Our Fire and Smoke Damage Restoration Techs Help?
At 911 Restoration of Inland Empire, we are well-trained, experienced, and skilled in handling all aspects of fire damage. We come well-equipped and geared within 45 minutes to help you deep clean and restore your property after a disastrous fire event.
Our team performs an in-depth and free visual inspection to determine the extent of damages to your property. Next, we create a customized action plan to clean, repair, and restore your property. Utilizing the latest industry equipment, tools, and techniques, we deep clean your property, remove smoke, soot, and odor, disinfect, and sanitize. Our team goes above and beyond to serve you. We also perform mold inspection and removal.  
At 911 Restoration of Inland Empire, we work with care, compassion, and empathy with every client. We understand that repairs can put a dent in your pocket depending on the severity of the fire damage incident. Hence, our team is ready to provide you with insurance consultation services and claim filing assistance. Allow our crew to help you complete all the documentation work needed to support your claim and ensure that you get fairly compensated for the losses incurred.
We strive to make the entire process smooth, stress-free, and cost-efficient for our clients. We take pride in being the top choice for property restoration work in and around Inland Empire. Our attributes like professionalism, integrity, commitment, and unwavering support have earned us a stellar market reputation. Give us a chance to assist you. Call our professionals for immediate assistance.