Storm Safety Tips for Businesses: 3 Steps to Take After the Tropical Season Has Passed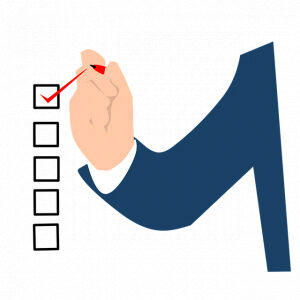 Storms can occur anywhere and at any time bringing along tornados, hurricanes, and windy weather. It's crucial for property owners to implement storm safety tips for businesses after the stormy season passes. Otherwise, they'll be dealing with severe water damage and mold growth inside and outside their premises.
Our commercial property restoration experts are here to help you out in this situation. We've created an effective action plan that can reduce storm-related damages.
Here's what you need to do:
What Can Businesses Do in the Aftermath of a Storm?
Owning a commercial property is a significant investment. Your livelihood and your employees' well-being depend on structural integrity and security. Hence, you should take the initiative to safeguard your business property when the storm hits close to home.
Here are a few safety tips for businesses to take after a storm:
Step 1: Safety First
Don't undermine the importance of safety protocols during and after a tropical storm. You need to tread carefully when you enter the storm-damaged site.  Once the area has been evacuated and cleared, you can inspect your commercial/business property.
Before that, you should:
Cut power lines to prevent power surges caused by storm and windy weather
Maintain a minimum ten-feet distance from fallen power lines and trees
Ask your utility company to shut off electricity and water supply until further notice to stop excess water from reaching the already-flooded floors
Disconnect electronics and devices in your inventory, if you can reach them safely
Wear protective gear (i.e., goggles, masks, thick waterproof boots, raincoat and other cute things)
After this, you may move onto the next step.
Step 2: Assess the Storm Damage
Once the weather becomes tolerable, you must visit your commercial or business property to evaluate the damage. Take photographs of visible signs of water damage such as leakages, seepage, grout, mold, and collapsible ceilings. These can help you file a property insurance complaint to ask for proper coverage for your maintenance.
Ask the following questions before hiring water damage restoration services:
How much damage can you see?
What type of storm damage (i.e., mold, flooded floors, and leaks) is visible?
List rooms and areas that are affected most
Create a priority list to ensure you don't forget anything when you call emergency support
Do an inventory to separate salvageable items from non-salvageable items
Is the situation manageable?
The last answer determines whether or not it's necessary to call a commercial property restoration expert.
Step 3: Repair and Rebuild
Our last storm safety tips for businesses is to consult specialists during the initial phases.
In our case, each technician has advanced training according to IICRC standards. It allows us to catch underlying property damage issues before anyone else. Consequently, you will receive assistance long before the mold or seepage issue spreads in every room.
We can also help you:
Board Up for Extra Protection
Safeguard your business property from further damage by placing storm shutters on windows and other openings. It prevents flying debris from shattering your glass windows and doors when the wind gets severe again.
Install Waterproof Sealants
Seal gaps and address minor repair issues surrounding windows and doors, It includes replacing cracked, or broken caulks with solid, water-resistant sealants. These can prevent excess rainwater and debris from entering during the stormy season. 
Fix Your Roof
Severe winds often cause the roof shingles to get loose and break easily. It might expose your property to environmental elements and result in water damage, mold, etc. After the storm season ends, hire commercial property restoration experts to address roof leaks and damaged shingles.
If possible, you can ask technicians to place roof strappings as a security measure. Its sturdy presence will stop the roof from getting blown away by a strong gust of wind.
Create a Maintenance Schedule
 Fixing drainage lines, repairing roofs, and maintaining HVAC systems can protect your building from environmental threats during a natural disaster. Hence, you should maintain your property regularly to limit the extent of storm damage.
Final Words: Protecting Your Business from Future Storms
Lastly, storm safety tips for businesses work best when they're tailored to individual needs. It's why you should consult commercial property restoration experts that offer customized solutions for your storm damage-related problems. We can help you put the shutters up, clear the excess water, dry out the place, and disinfect the target site. Once the remediation process ends, we shift our focus towards restoration.
Need a hand? Call 911 Restoration of Inland Empire at (909) 343-5464 to schedule an emergency disaster recovery service. Our trained specialists will arrive within 45 minutes of your call for immediate action and rehabilitation.